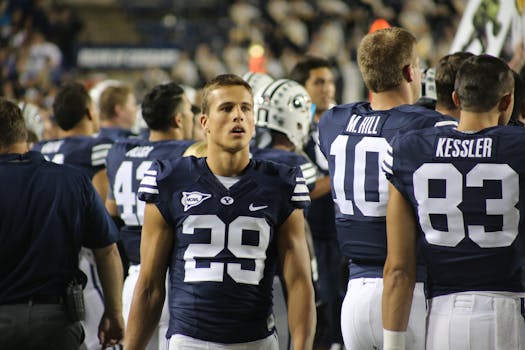 The aftermath of the Cutler trade from Denver to Chicago left the Redskins reassuring their starting QB that he's still their guy. Michael Wilbon often expressed the opinion that someone needed to grow up on George Michael's "Full Court Press." Jay Cutler's reaction to his name being offered in trade talks may have spurred some in the media or fan base to rally around the Redskins QB a little too much. Wilbon's remark from the old show could be used here and about Cutler.
We're talking about players being paid millions of dollars to play a game. Quite often players hold out in training camp during contract negotiations and their teammate's reactions are it's just the business so why shouldn't any organization try to make a trade if they believe it's in the best interests of their team? Doesn't every fan base want to improve the team and see it win?
In MLB near the trade deadline many names often appear in trade rumors, but ultimately may never be traded. It's a business and all the players mentioned go back out and play. Why is the NFL trying to be so different?

Cutler may have only been a slight upgrade at the position, but had the potential to be the spark to lift the offense to new heights. Unlike Campbell, Denver's offense was Cutler's team. In Washington it's Portis' team then Moss, Cooley, Jansen, and then Campbell. What Cutler offered was a chance to make it his team and run the offense with new leadership and comparable skills. Campbell is highly intelligent, but at what point do those within the organization see what Matt Ryan and Joe Flacco were able to accomplish with less in their first season and begin to scrutinize the level of play at QB more closely?
After encountering Jason Campbell at Caps post game celebration at the Green Turtle, he couldn't seem like a more nice and personable person. He's intelligent and handled the entire situation like the consummate professional that he is. Zorn spoke with his starting quarterback and all appeared well, but there appears to be much ado about nothing. Campbell's playing the final year of his contract and knows hell need a solid year to be resigned to a big contract. Everyone in Washington explored, executed, and responded to the situation just as they should.